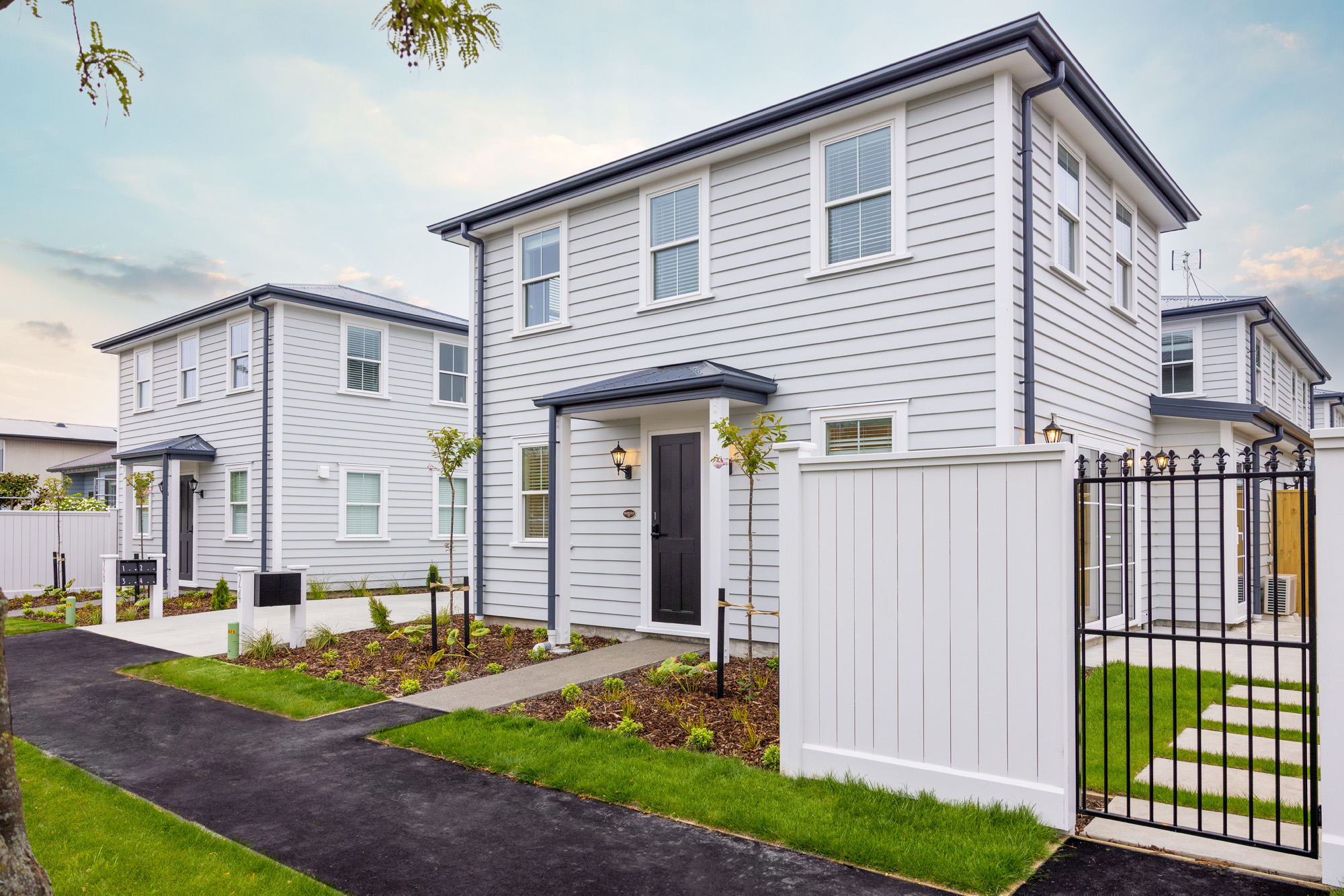 Devon Street
Eight thoughtfully designed townhouses with Christchurch heritage in mind.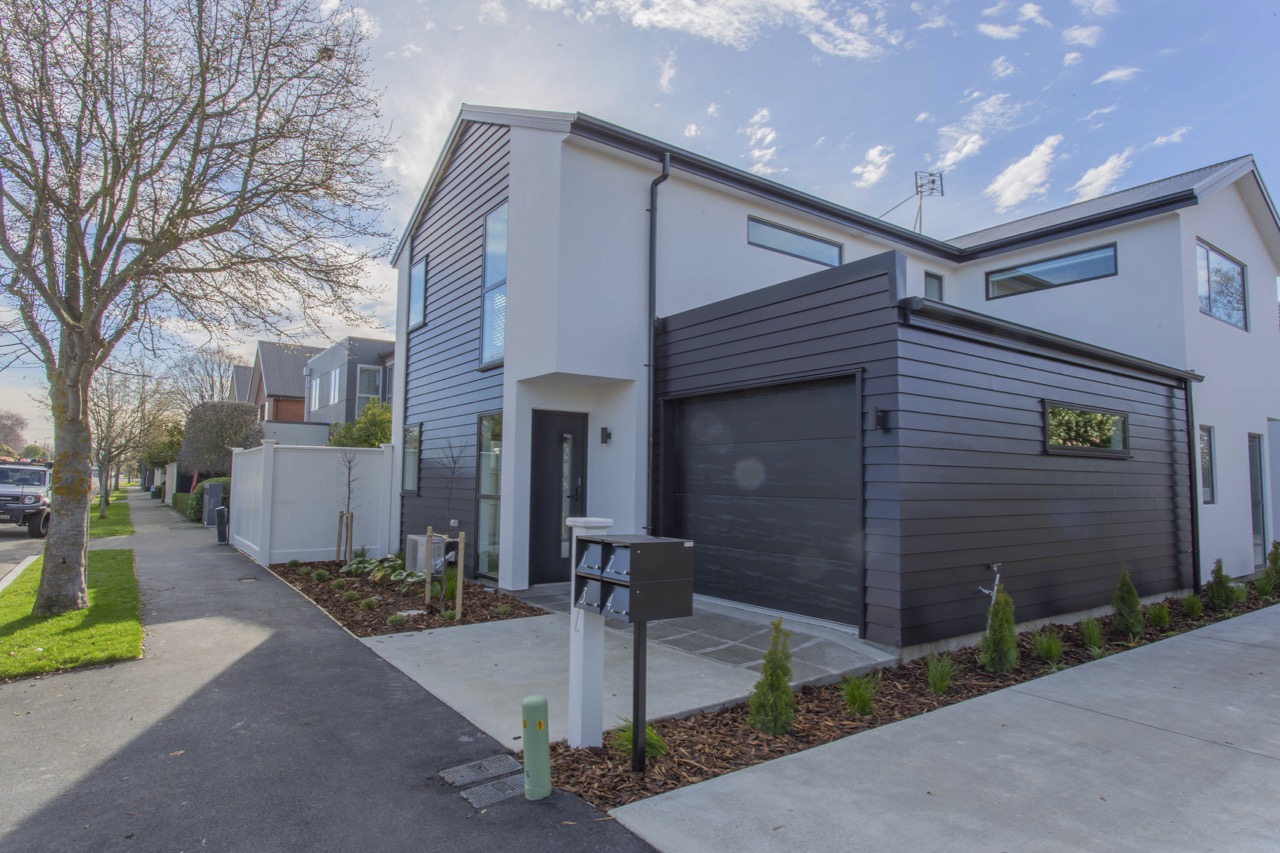 Strickland Street
Four modern townhouses designed with the owner occupiers in mind with well thought-out floor plans for practical easy living.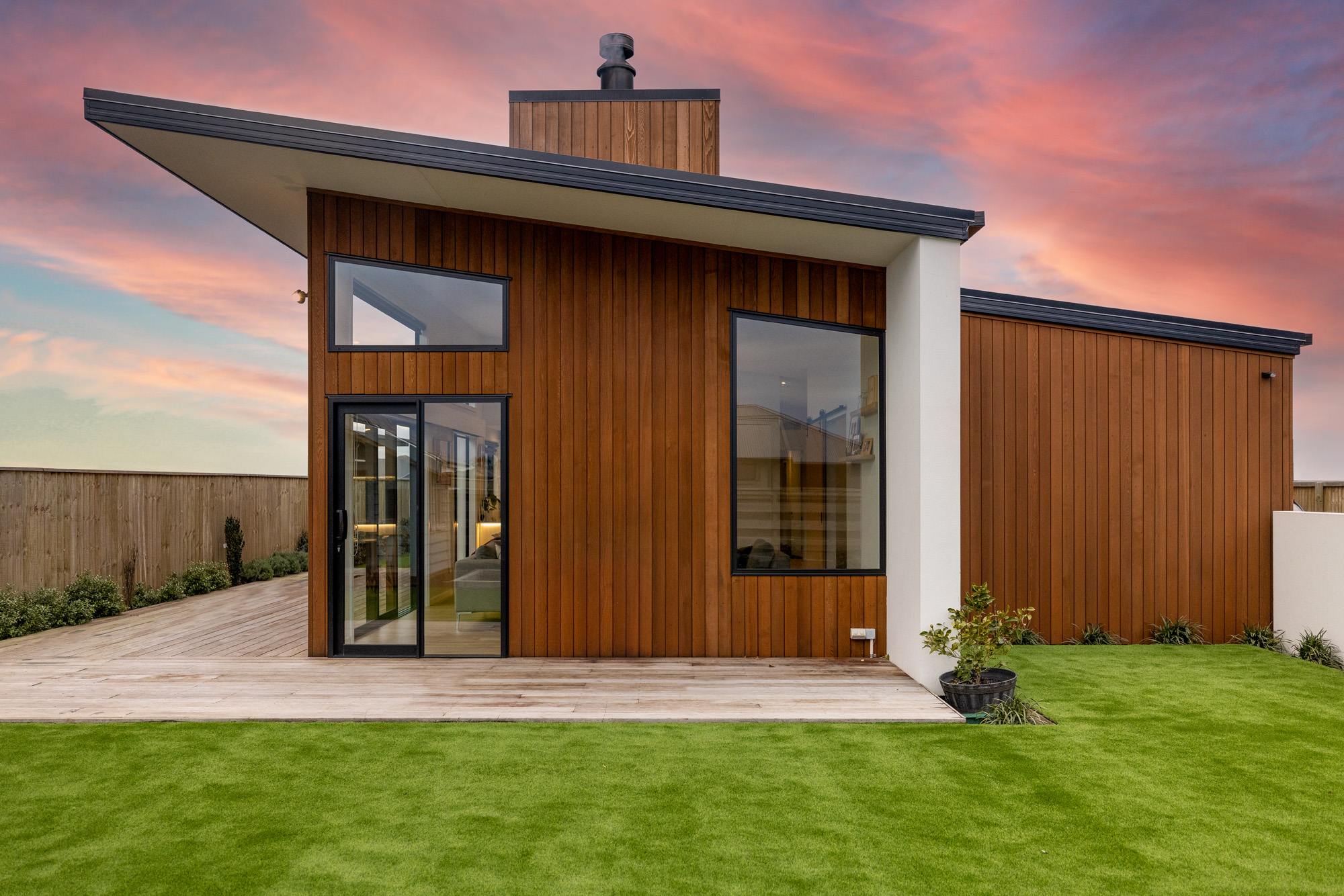 Claw Place
Striking family home located in Rolleston. This is a classic but modern designed home made for ultimate family living with four bedrooms and two bathrooms with striking features throughout.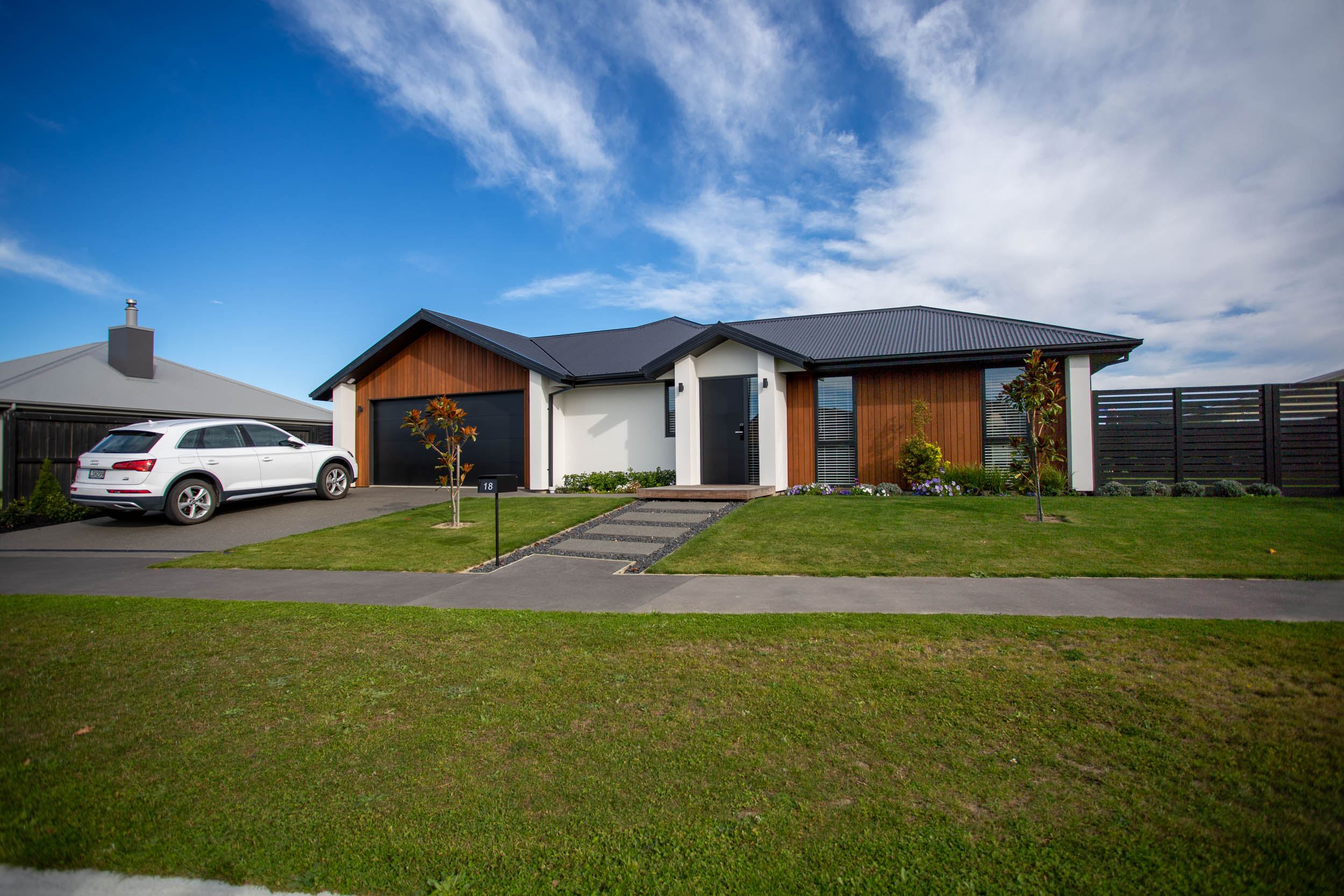 Raptor Street
This is a 188 m2 family 4 bedroom, 2 bathroom home in the sought after subdivision of Falcons Landing.
Featuring large kwila decks, cedar and plaster exterior, this house got snapped up quick.  
> NEW HOMES > ALTERATIONS  > ARCHITECTURAL >  HILL SITES  > TOWNHOUSES